Differential equations and oscillation theory
includes
Laboratory of boundary value problems of differential equations theory
---
---
---
---

Staff of the Department of differential equations and oscillation theory, including the Laboratory of boundary value problems of differential equations theory, continues traditions of the world-renowned mathematical school of nonlinear mechanics (the founders are Academicians N. M. Krylov and N. N. Bogolyubov).
From inception until 2020, Academician of the NAS of Ukraine Anatoly Samoilenko was Head of the Department.
From 2021, Corresponding Member of the NAS of Ukraine Oleksandr Boichuk is Head of the Department.

Our Department took part in the conference DIF-2013 (June 23-30 2013, Sevastopol). You can download Abstracts here.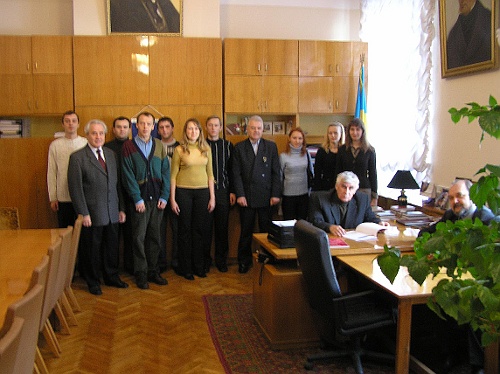 Staff and postgraduate students of the Department, 2007.